Malaysia's leading social influencer and content marketing platform Nuffnang, which is owned by ASX-listed Netccentric Limited, continues to grow from strength to strength with each passing year.
providing engagement and ambassadorship opportunities to global brands
Its Country Manager Kausern Hieu attributes the company's success to its strong pipeline of influencer marketing work from new and existing customers – which guarantees recurring client revenue – coupled with a young and engaging team that places customer success above everything else.
"The Nuffnang Team is one wholesome family," said Kausern. "We are extremely closely-knit and always here for one another."
"More than anything else, we are an extremely passionate team with a somewhat 'flat' organisational chart."
To understand the company's close culture better and what makes them tick, we caught up recently with the Nuffnang's Senior Leadership Team; Head of Revenue and New Business Jo-yee Lee and Head of Client Relationship & Operations Vivien Chew.
---
Why did you choose to join a social influencer and content marketing platform?
---
Jo-yee: At first, I just wanted to run away from the banking industry, and influencer and content marketing seemed like the next shiny thing for a fresh graduate like myself back then – the rest, as they say, is history.
Vivien: I graduated from law school and had my first few years of fresh-grad pay check from a training company. I then wanted to try something totally different, and ventured into advertising without much knowledge about the industry and solely fueled by curiosity. However, looking back it was an unintentional strategic decision seeing the trajectory of the digital sphere globally.
---
What is it about your vocations that give you the fulfilment?
---
Jo-yee: The unpredictability of the industry, the constant new challenges, and growth that I can see in the people that I am in charge of.
Vivien: The daily challenges, fast-paced (because i get bored easily), and being part of the Nuffnang team. The Nuffnang team has something unique in them and conquering each challenging peak with the team continues to give me a great sense of achievement and fulfilment.
---
From your perspective, how will the industry further evolve in future?
---
Jo-yee: Influencer marketing is already in existence way before we know it. It has always been around us, as long as there is a key opinion leader championing any specific matter with a certain group of followers believing in him. It is just which channel the opinions are being communicated through and how efficiently his opinions are delivered. The next channel that I can see the industry moving towards, is definitely the metaverse, especially confirmed with Facebook's rebranding.
With the metaverse being the common buzzword of 2021 and the very possible reality of it being the "next Internet", I believe that the influencer industry (which is highly creative driven with the never ending battle of IP rights ownership and valuation within the gig economy) is already starting to adapt NFTs, blockchains and virtual world activations for any sort of fan and brand engagement. Just imagine we're already all about virtual events and live sales streaming right now, so how close will this become a norm for everyone? Even Snoop Dogg and other international celebrities are already making their marks in the metaverse, already!
Vivien: This industry speaks often about innovative technology/automation and being artificial intelligence (AI)-led – looks very good on paper. However, influencer marketing also includes the human element, coupled with being tech-driven. Tech enables smoother execution & planning (ie. statistic-based decision making) but certain decisions require an emotional element to it which technology cannot replicate.
At the end of the day, influencers are curating content beyond just looking at likes and views; they are also curating content based on what emotions connect them to their audience. As such, I like to believe that the industry will start to recognise the importance of our industry having a human-element to it (despite human errors) and not just look into being entirely platform based. Both aspects go hand-in-hand to drive this industry forward.
As such, it also reflects Nuffnang's position in 'investing' into some of our recent developments such as our automated Campaign Management Dashboard to drive efficiency and Nuffnang Lab to drive the emotional side of our job.
---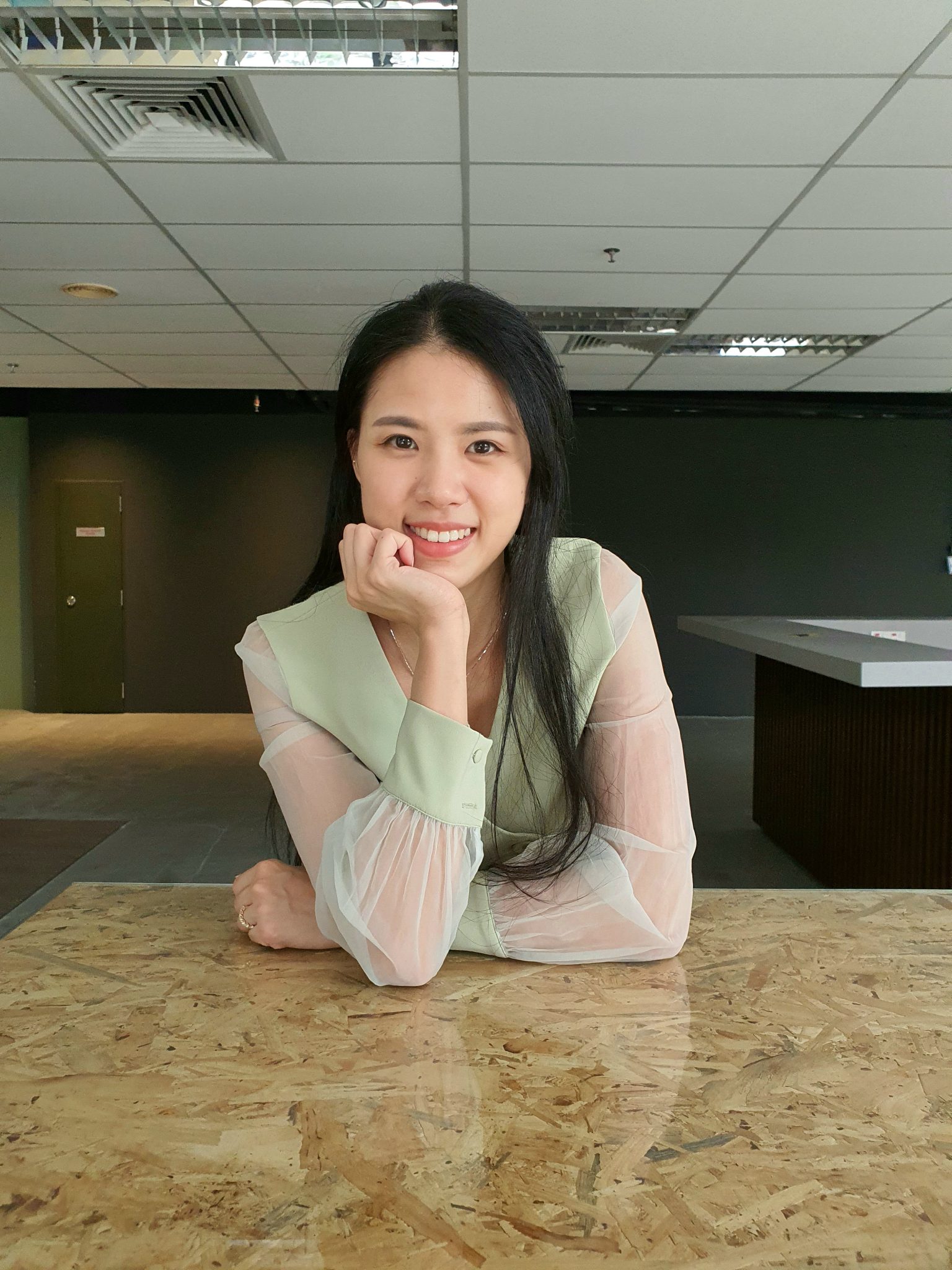 Jo-yee Lee, Head of Revenue and New Business, Nuffnang
What's your typical day like? In this fast-paced world, do you feel stressed out at times?
---
Jo-yee (pic above): After I wake up in the morning, I tend to start – and indulge – in coffee non-stop. Then, it's about attending to my to-do list while clearing emails. Then it's usually back-to-back meetings and internal team discussions, with just a quick break for lunch in-between. On getting home, it's then about finding an outlet to release stress: whether watching movies or workout sessions, outings and drinks on weekends.
I definitely do feel stressed from time to time, but I think I am good at looking for outlets to manage it, get it out of my head, and just focus on getting what is needed done. No point stressing over what I don't have control over.
Vivien: I wake up just in time to be almost on time to work most days (i usually sleep late but i also love sleeping). Like Jo-yee, the day starts with coffee before going through emails and text messages and addressing what's important and urgent.
Upon reaching the office, more caffeine is needed which a cup of tea would address. I will then check-in with the team on any account or operational issues that may have arisen overnight because we are in a fast-paced industry and things can change very quickly. Then I would attend back-to-back meetings: mostly WIPs with different work teams and departments to keep up to date on progress and solving problems. This can include things like brand/account strategy, optimisation of workflow.
My first meal is lunch because mornings tend to be occupied – it indirectly became my intermittent fasting routine. I have come to appreciate our daily team lunches as it really brings the teams closer. Then more meetings – usually client meetings in the PM (internal meetings are AM). I normally clear emails and texts along the way in between meetings. I end the day with completing pending tasks that are due and paperwork that needs my attention
On managing stress, I have different ways to address it. Some weeks require a little alcoholic pick-me-ups to unwind, other weeks just sleep will do the trick. But otherwise, I find stress an integral part of work as it is part of the growth-journey. However, the cohesiveness and willingness of the Nuffnang team to work through each issue together elevates the stress to a manageable level.
---
It's all about creativity and ideas. How do you generate them?
---
Jo-yee: Instead of trying to generate ideas, I try to keep myself busy with hobbies that will keep me inspired and be able to express myself more creatively. This way, I hope to inspire the teams for different work areas while generating ideas more effectively and efficiently on workdays. These include baking, painting, redesigning my space, and reading.
Vivien: I listen and talk a lot with colleagues and people outside of the advertising circle as well. With people outside of the advertising circle, ideas can be very refreshing but obviously lacks the follow-through of the 'advertising requirement'. So this helps me to tweak and develop ideas further. You'd be surprised but passing remarks – and what may seem inconsequential – are also opportunities to be developed into becoming full fledged ideas. These remarks often become the basis of my creatives. Also, I consume a lot of content (be it on social media or content portals) that helps me gain inspiration.
---
Is the current number of influencers in Nuffnang's network enough?
---
Jo-yee: Never enough; we are constantly planning on how to widen our influence and impact on this community.
Vivien (pic below): Never enough but we are also conscious about the quality of our influencers. As the barrier of entry to becoming an influencer is relatively low, we are invested to ensure that as we grow our network, our requirements to be part of the network is also enhanced.
---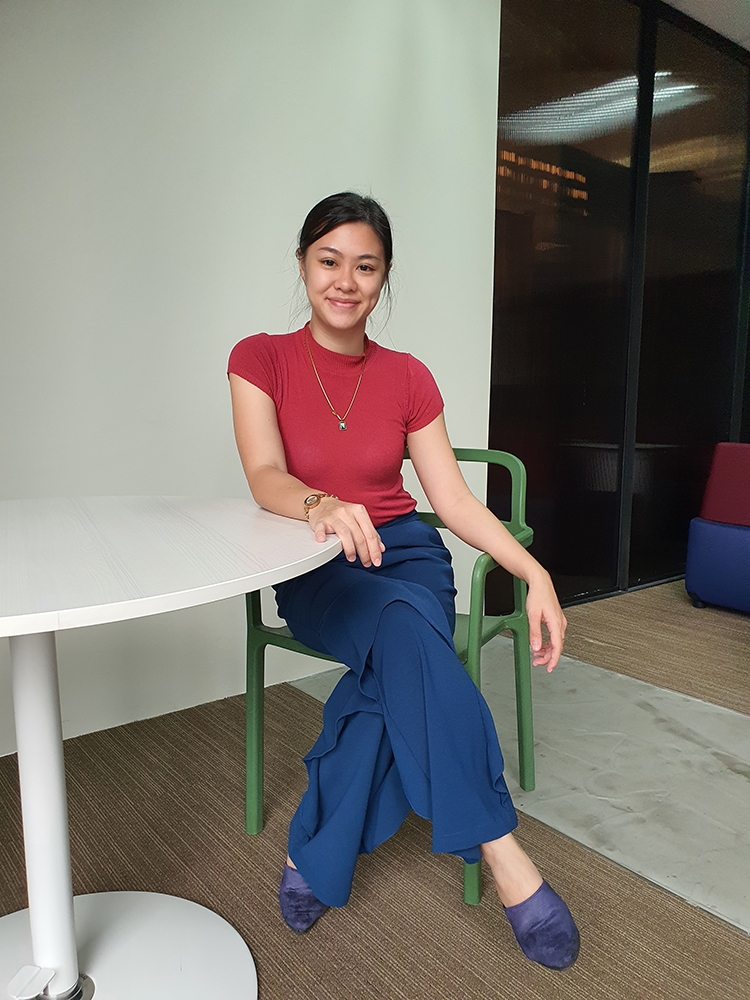 Vivien Chew, Head of Client Relationship & Operations, Nuffnang
What are the most impactful campaigns done this year?
---
Jo-yee: Instead of campaigns, I would like to talk about our expansion into the influencer merchandising area that Nuffnang is currently venturing into. We are currently building from scratch e-commerce brands for influencers and celebrities which we manage end-to-end; and currently have about 7 to 8 brands in our portfolio. In the very near future, we are already planning to build a mall which will empower influencers to generate a passive source of income through 'tangibilizing' their influence with fan merch.
Vivien: The team did a campaign for Hasbro's My Little Pony. In that campaign, it was integrated with several elements such as influencer, PR activation and creative designs. However, the most interesting part of this campaign was the team's idea of creating a deck of playing cards to complement the influencer's messaging. Hasbro is a toy company, and it was an absolute privilege to be able to curate a deck of game cards for them and, to add, the client was extremely happy with how it turned out. So much so that we also translated the same deck of game cards for Hasbro's activation in Hong Kong and Taiwan!
---
What are Nuffnang's plans to grow even stronger in 2022?
---
Jo-yee: We're definitely looking into further fortifying our position as the biggest influencer and content marketing company in Malaysia by firstly, creating a strong ecosystem around our community of influencers. The ecosystem we are looking at should include the pillars of 1) education – to further upskill influencers in this game, 2) CSR – to support influencers in bringing the social cause that they support to life, 3) Media – to expose our influencers to different segment of audiences they were not usually exposed to, 4) Merchandising – what I have spoken about above on fan merch being a passive source of income for influencers, 5) Branded campaigns – to constantly improve and optimise our day-to-day to ensure best delivery of campaign support to both influencers and clients, 6) App – putting all of the above together in a mobile app with its ease of use best optimized for influencers.
Vivien: To go deep into perfect and optimising our specialty areas. We believe that as a leading influencer and content marketing company, it is important that we uphold high standards towards perfecting what we do as we are essentially 'setting the standard'. Some key areas we would be looking at is to further innovate on executing campaigns better with our Campaign Management Dashboard and to be able to better consult brands/clients on influencer marketing to essentially 'earn a seat at their round table' when growing their brands with initiatives such as Nuffnang Lab.
---
Final question – what's so special about Nuffnang?
---
Jo-yee: Nuffnang is a company that focuses on really, really delivering our purpose to 'Build Better People'. In order to grow aggressively in every other area of the business, we believe that we first have to listen to our people, align them towards their core values, ambitions and priorities, and lead them to becoming a better version of themselves (whether in terms of career or personal growth) with a clear strategic action plan from there. This is evidently proven by just looking at our day-to-day work; how investing in our people and guiding them with a clear sense of purpose has differentiated us from our competitors.
Vivien: Our people. It is cliche and there are 101 companies out there that will say the same thing, but I truly believe that it is the intentionality of our people to endure as one and to strive together to create a bigger impact that makes us so special. This itself is the basis of how the team will deliver on our 'reason of existence', which is to 'Build Better People'.